Bartlett Dam Fishing Report
Pushlished On: June 8, 2022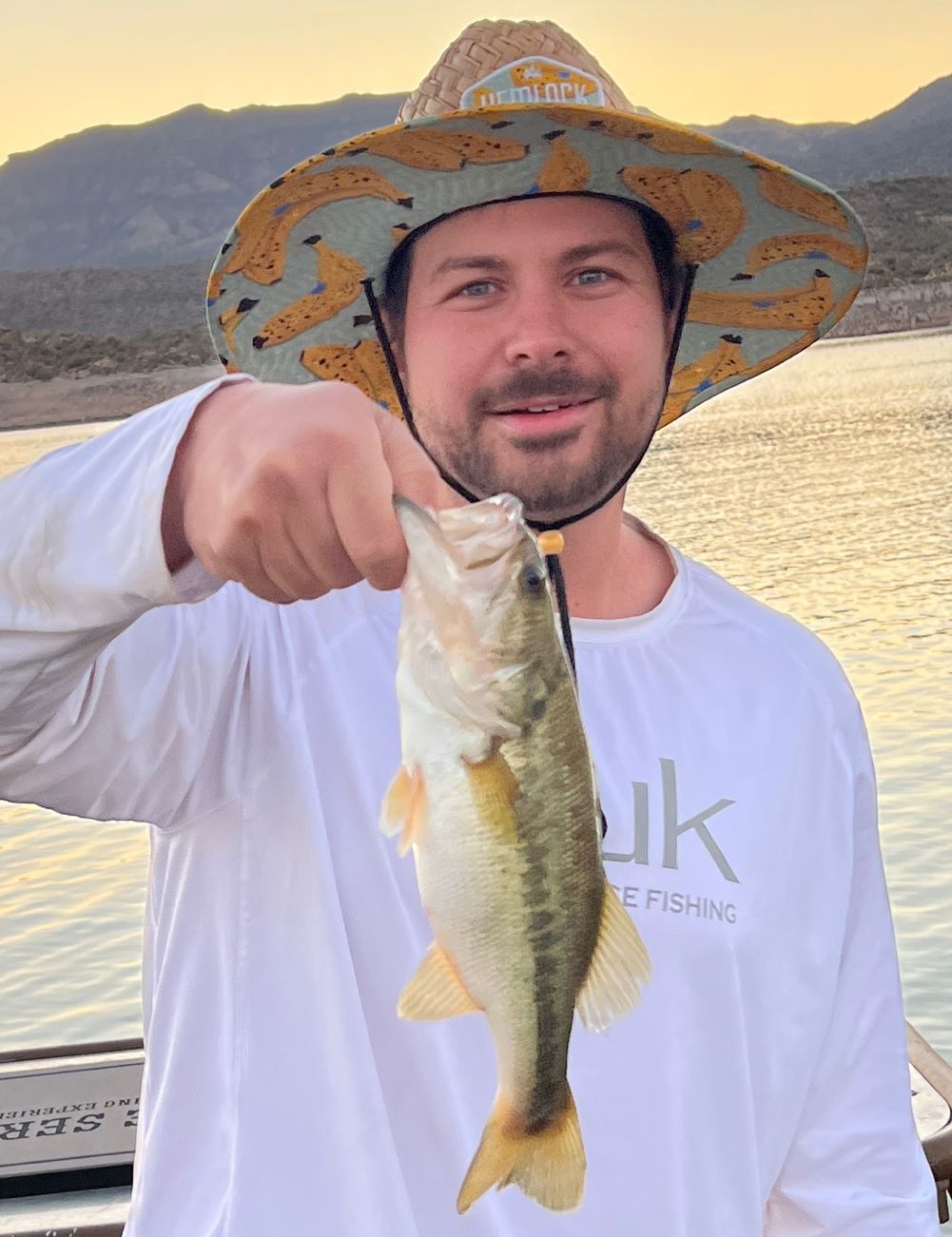 Bartlett Dam Fishing Report
Pushlished On: June 8, 2022
Poppers and bass
Bartlett Dam
Well, the early summer morning bite is on for largemouth bass here in Phoenix. Seems like the earlier the better during & after a full moon and any other time, the bite occured a little later in the morning, about 7 am.
All fish were caught on white basic poppers, tied by Josh Medill here locally. Saw lots of blue gills out there too. So, bring a sharpie to color up your white flies. greens and yellows flies would help imitate them.
THe bass still want the fly near where they are boiling. So, be ready to chase boils. And remeber, a single fish jumping is probably a carp. Youll know when bass are working shad..
STRIP SET!
Popularity
Light Fishing Pressure
Water clarity
Clear, 2-6 Feet
Scenic setting
Clear & Open
Weather data
Forecast
Weather at 02:01 pm, Partially cloudy
Lo Water Guide Service Available Trips